Leadership and Executive Coaching

If you are looking to make use of leadership and executive coaching during a particularly intense period of work or leadership, I invite you to connect.
"For 25 years, my job has been clear. Help leaders and executives maximize contribution and achievement while minimizing those things that can lead to overload and burnout."  Executive Coach, Gary Wood
The Leaders I am Honored to Work With
The leaders, executives and senior-level professionals who retain my services for leadership and executive coaching can be described as follows. Is this you?
Highly committed 
Carry major responsibilities 
Have a demanding workload, often in a rapidly changing and stressful environment
Manage high expectations, both from themselves and from others 
MUST remain productive, even during periods of significant stress 
Burnout is not an option 
If this is you, please explore and don't hesitate to contact me if you think I might be able to be of some assistance. Here's what clients work on: In their own words.
Executive Coaching to Deal with Burnout
Most often, leaders retain my executive coaching services when they know they are at a crossroad and must address the following two things at the same time.
High stress: A need to deal with intensity, overload or burnout - Minimize those things that lead to overload and burnout
Sluggish performance: A need to regain productivity and effectiveness - elevate those things that sustain contribution and achievement
You still need to keep things moving forward, but it's tough. A hard, sometimes toxic, mix of situations, people, and expectations have left you feeling drained.
As experienced a leader as you are, you may feel on the edge of burnout. "I have to do something. I can't take this any more." Contact me.
---
For Those Few Demanding Periods of Leadership

Whether you work and lead within corporate, government, small business or nonprofit, faith-based or general market, I am noted for zeroing in quickly to help you clarify and act on those few things which make the biggest difference in moving you and your priorities forward.
After many years and many thousands of hours of personal coaching, strategic planning work and client success, I understand how to help committed individuals regain and increase their capacity to work and lead with greater effectiveness, improved results, reduced overload, and less possibility of burnout.
More information on addressing overload or burnout. 
Throughout life, take advantage of hundreds of thousands of courses, programs, coaches and consultants, for whatever purposes you have in mind
But
Call ME to work through those few demanding, extended periods of intensity.
Christian Executive Leadership Coaching
A large percentage of my clients identify as Christian leaders, executives or senior-level professionals.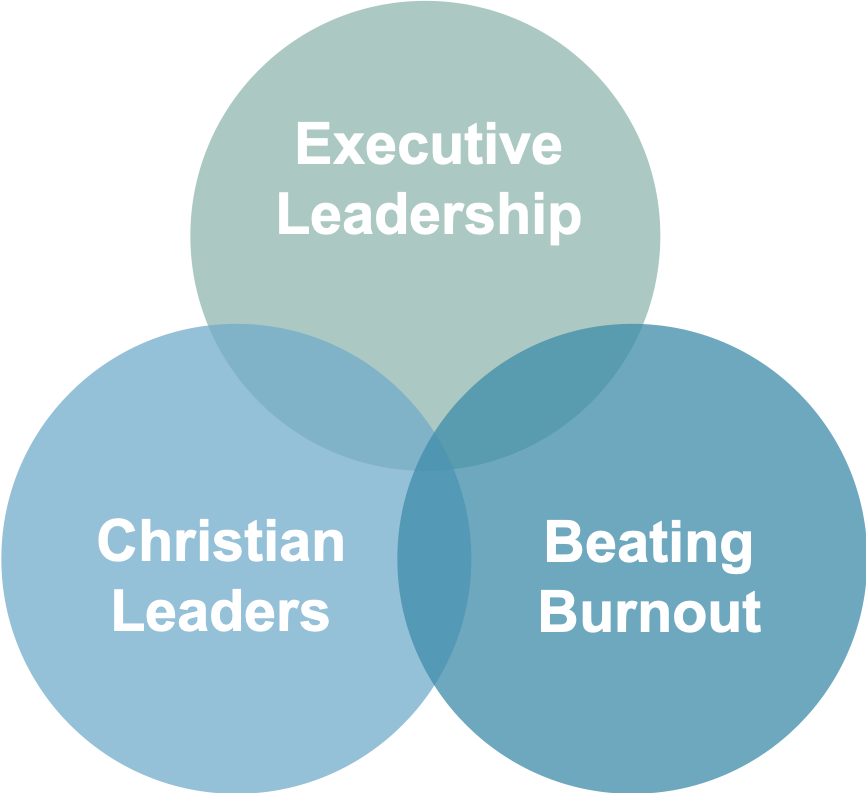 Some are able to be very public about their Christian beliefs. Most work in settings where their private faith informs their public behavior and thinking.
All bring passion and high-level contribution to their work.
Whether you work in a secular or faith-based setting, we will custom design coaching to address your unique situation. I have no difficulty working in either setting. More information.
---
Let's Explore What You Would Like to Work On
In the course of providing leadership and executive coaching, I've observed shared  characteristics of those who retain my coaching services.
You lead, own or manage business, government and nonprofit companies, causes, projects and programs, locally, nationally or globally
You are highly committed, carry major responsibilities and a demanding workload under high expectations both from others and from yourself
You want to increase your capacity to work and lead with maximum effectiveness but reduce stress and avoid or deal with burnout
You are in the process of adjusting or renewing a project, program or major part of your organization
Since 1998, I have been privileged to serve many hundreds of leaders, executives, and senior-level professionals, all wanting to run better businesses, lead more influential organizations and guide cause, project or program initiatives to success. I would be honoured to explore how I might best be able to serve you.
Sponsored Leadership and Executive Coaching
Sometimes individuals are sponsored by their company or organization. While I've worked with leaders from many sectors, they have one thing in common ... they HAVE to keep doing their job.
Hopefully your organization will be interested in seeing you do well. Having said that, most executive coaching clients are paying their own coaching fees when it comes to dealing with overload and burnout. Simply, they want to keep it confidential. 
I can help you identify those FEW THINGS that will
make the biggest difference moving forward and
know which ONE to concentrate on first.
I work with leaders, executives and professionals privately and confidentially. The support is personal, live and full of care and understanding. I'm not working from theory. I've been there and understand what's going on. Let's explore how I might be of service to you. Contact me here. 
---
Contact me here             Privacy Policy
© G.E.Wood and Associates. All Rights Reserved in all media.
G.E. Wood and Associates is an international coaching firm registered in Ontario, Canada
142 Pratt Crescent, Gravenhurst, Ontario, Canada, P1P 1P5