Christian Executive Coach
I am a Christian Executive Coach. Perhaps better put, I am an executive coach who happens to be a Christian. 
Executive - I understand the realities of leadership, and those things that can lead to overload and burnout. Equally, I find a passion in assisting Christian leaders (owners, executives, directors, senior-level professionals, etc) to maximize their own contribution and achievement in the places where God has placed them. 
Coach - I have been a full-time professional Coach since 1998. Considering coaching was first introduced as a profession in 1992, I've grown with the profession and was around in much of its early development. I've even trained hundreds of others on their path to become professional coaches.  
Christian - I began a relationship with God, through Christ, when I was 19. Since then I characterize my journey as a "story of grace." I've been privileged to walk with the Lord as He formed my character and crafted my path. I've learned (or should I say I continue to learn,) to pray, wait, and work with the energy He provides. 
---
Working with a seasoned Christian coach has several distinctive characteristics appreciated by faith-based leaders and executives. Here's what we share.
A God-Centered Perspective on Life, Work and Leadership
We hold a common God-Centered Worldview.
We might be discussing a vision for the future, a strategic initiative, or a staffing concern ... but we both come with the same framework, and a common language for thinking about the big picture. 
A Christ-Centered Reference for Ethical Behavior
We hold a common Christ-Centered Ethic.
My clients are concerned about their behavior and how it plays out in all of their life. I share that desire to operate from a Christ-centered ethic as well.
A Desire to Continue to Grow Spiritually
We have a desire to grow in our relationship with God.
Coaching is not a Bible study or a discipleship ministry. Still, clients often initiate spiritual conversation, and discuss how to apply truth to some facet of their personal life.
A Naturalness in Speaking About Biblical Truth
It's natural that Christian leaders weave biblical reference into a conversation.
It is only natural to anticipate God sparking these conversations so that a leader can respond to the realities of everyday life and leadership, solidly standing on a foundation of biblical truth.  
A Belief that God Cares About Us, Our Work and Our Team
God is not distant. From His creation of humanity, He has always been vitally interested in seeing people do well, and taking the lead role in forming their character. 
The very work we do is part of his greater plan. Our work is good and has his interest. It is part of His "assignment" for us.
What Christian Professionals Want to Work On
Here is a sampling of what past leaders said they wanted to work on when they first engaged my coaching services.
Notice that they discuss the very same things that any leader might. But … they think of these things in light of the mindset I mentioned above. 
Some advanced skill development for me as a leader
My continual lateness when I am to be at meetings with people
To get clear about the Lord's direction for my career
I work very late in the office and I can't seem to catch up
I need assistance in relating to the board and bringing them into the decision-making process
Regain my passion for the things God has called me to do
I want to run. I don't know how to take care of myself
Too many speaking engagements
Conflict management
Strained relationships
Compassion fatigue
Upgrade my decision-making process
Sitting on too many boards and committees
Self-management
Things to Ask a Potential Christian Executive Coach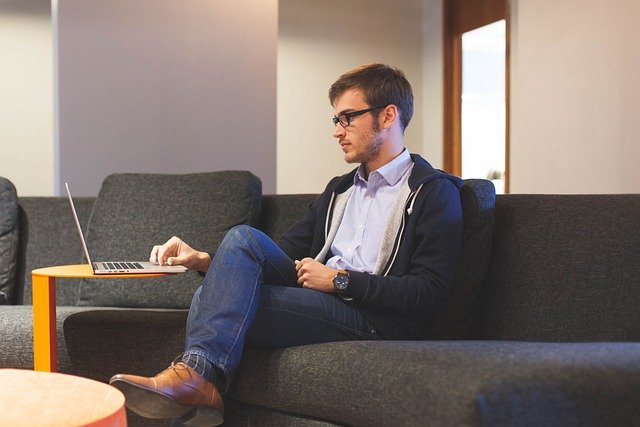 I am assuming you lead, influence and impact many people. You lead companies, causes, projects and programs that can make a difference around the world. You are about to make a critical investment in YOU. It can set the tone for the rest of your life.
You are a Christian professional who wants your faith integrated into all of work, life and leadership. Here are a few questions and considerations before retaining your Christian executive coach.
Do you coach full-time or part-time?
What type of people do you work with?
How long have you coached?
What kind of life experience do you have?
Do you sense this person knows what it is to face the tough stuff of life?
Have you experienced what I am experiencing or anything similar?
How might you work with what I am experiencing?
I feel comfortable talking and sharing my story with you?
How much spiritual depth and insight does this person have?
What's your experience working at my organizational level?
Do they have something original to offer or does it sound pretty canned?
Am I hearing evidence of understanding, discernment and wisdom from this Coach?
If you want to be referred back to Scripture, do they have a working knowledge of the Bible?
Can I see myself talking freely and listening carefully to this Coach?
What training do you have? Are you credentialed?
How much will this cost? How often do we meet? How long is a coaching engagement?
Titles come easy. Why would you consider yourself adept at being an executive leadership coach?
If you want a coach who shares your specific spiritual beliefs, ask. In that regard, here's a survey of scripture that informs my beliefs.
If you are having a rough day with the intensity of your situation, try reading these encouraging words of Scripture. If you'd like to read the Scriptures online, try here.
Contact me here             Privacy Policy
© G.E.Wood and Associates. All Rights Reserved in all media.
G.E. Wood and Associates is an international coaching firm registered in Ontario, Canada
142 Pratt Crescent, Gravenhurst, Ontario, Canada, P1P 1P5